Maria de Lourdes Machado-Taylor
Primary tabs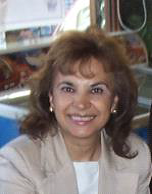 Degree title:
Doutoramento Ciências Empresariais
Affiliations:
Agência de Avaliação e Acreditação do Ensino Superior
Research interests:
Management; Leadership; Strategies; Higher Education Policies; Gender Studies.
Biographical note:
Maria de Lourdes Machado-Taylor holds a Licenciatura in Economics from the University of Porto (Portugal), Post- Graduate Studies in Administration and a Ph.D in Business Administration, both degrees from the University of Minho (Portugal). She is a Senior Researcher Associate at the Center for Research on Higher Education Policies (CIPES) and currently works at the Agency for Assessment and Accreditation of Higher Education (A3ES) in Portugal. Her areas of research include Management, Leadership, Strategies, Higher Education Policies and Gender Studies. She has coordinated and contributed to multi-disciplinary and multi-institutional research projects funded namely by the Foundation for Science and Technology (FCT), Gulbenkian Foundation (Portugal), Capes (Brazil) and European Commission. She has received research scholarships from Gulbenkian Foundation and Fulbright (USA). She is the author and co-author of 12 books, editor of three books, author of 33 book chapters and 65 refereed journal articles published in European, Asian and American journals.
CORDIS Keywords:
Education, Training
Economic aspects
Policies
Evaluation
Scientific Research