Primary tabs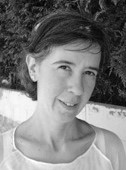 Institution:
Faculdade de Psicologia e de Ciências da Educação da Universidade do Porto
Affiliations:
Centro de Investigação e de Intervenção em Educação (CIIE)
Research interests:
Research interests focus on the sociology of education and the analysis of educational policies, in particular European policies and governance of higher education. Internationalization, globalization and quality policies are also subjects at the center of her research topcis, particularly the enactment of policies, their instruments and practices.
Biographical note:
AMÉLIA VEIGA is Assistant Professor at the Faculty of Psychology and Education Sciences at the University of Porto, Portugal, and researcher at the Centre for Research and Intervention in Education (CIIE) and at the Centre for Research in Higher Education Policies (CIPES). Her academic interests focus on education policy analysis, namely on the Bologna process and higher education governance in areas such as internationalisation, globalisation and quality assurance. She has been involved in national and international projects. She has written book chapters and coedited books and published articles on European integration and higher education governance in key journals such as Higher Education, Studies in Higher Education and Higher Education Quarterly.
CORDIS Keywords:
Social aspects
Education, Training
Policies
Evaluation
Coordination, Cooperation
Scientific Research
Status at CIPES:
External associated researcher