Primary tabs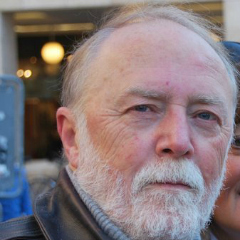 Institution:
University College London (UCL)
Research interests:
Comparative Higher Education Policy; Contemporary History; Sociology of Higher Education
Biographical note:
Guy Neave carries out his work in the field of Comparative Higher Education Policies, with particular emphasis on Western Europe and the issues related to the European integration. His work is based on two main perspectives: contemporary history and sociology of higher education. He has an extensive work published in these areas as Coeditor of the Encyclopedia of Higher Education (with Burton R. Clark, 4 vols., 1992) and with Clark, Husen and Postlethwaite (1998), and The Complete Encyclopedia of Education (CD ROM Elsevier). He was elected Foreign Associate for the National Academy of Education of the United States of America in 1999. He was founding editor of the Higher Education Policy, Coeditor of the European Journal of Education (1984 to 1992) and member of UNESCO Global Scientific Commission on Higher Education (1999 – 2003).
CORDIS Keywords:
Education, Training
Policies
Scientific Research