Primary tabs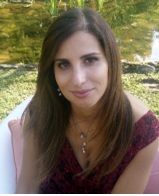 Institution:
Faculty of Psychology and Educational Sciences of the University of Porto
Research interests:
Academic success/failure; Learning objectives; Competency assessment; Learning assessment; Pedagogical practices.
Biographical note:
Raquel Barroso holds a PhD in Psychology from the University of Porto since 2017. She is a researcher at CIPES – Center for Research in Higher Education Policies in the project Explanatory factors of school success/failure in Basic Education (EDULOG). She is the author and co-author of several national and international publications, participating as a speaker and trainer in congresses, conferences and training activities. Her professional career includes the academic and scientific research component, along with the practice of Psychology in education/training contexts.
CORDIS Keywords:
Sustainable development
Social aspects
Education, Training
Scientific Research