Primary tabs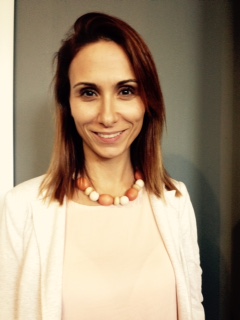 Degree title:
Doctoral Degree in Management
Research interests:
Quality management in higher education Performance management in education Higher education policies Sustainable universities
Biographical note:
Maria finished her PhD in Management in 2017 in the School of Economics and Management, Universidade de Lisboa (ISEG-UL) on the topic of the integration of quality management in higher education institutions. She had a doctoral grant from the Portuguese national funding agency for science, research and technology - FCT (SFRH/BD/69159/2010). She has a bachelor and a master degree in Sociology by the ISCTE, Instituto Universitário de Lisboa (ISCTE-IUL). Since 2009, she is a researcher in CIPES. Since February of 2019, she is a researcher in the project Know-Best (POCI-01-0145-FEDER-029427), funded by FEDER, through COMPETE2020 - Programa Operacional Competitividade e Internacionalização (POCI), and by national funds (OE), through FCT/MCTES. She is also a researcher in CHEGG, the Centre for Higher Education Governance Ghent, where she works in the Database of External Quality Assurance Reports (DEQAR) project (co-funded under the Erasmus+ programme: Key Action 3 – European Forward-Looking Cooperation Projects). She has participated in other national and European research projects on the topics of performance management in education and quality assurance in higher education. Her work has been published in international peer review journals, such as: Tertiary Education and Management, Total Quality Management and Business Excellence, TQM Journal, International Journal of Quality and Reliability Management, Higher Education Policy, International Journal of Productivity and Performance Management.
CORDIS Keywords:
Education, Training
Policies
Evaluation
Scientific Research